District basketball tournaments begin; Boys play Sunday, girls tip off Tuesday
Published 7:44 am Saturday, March 13, 2021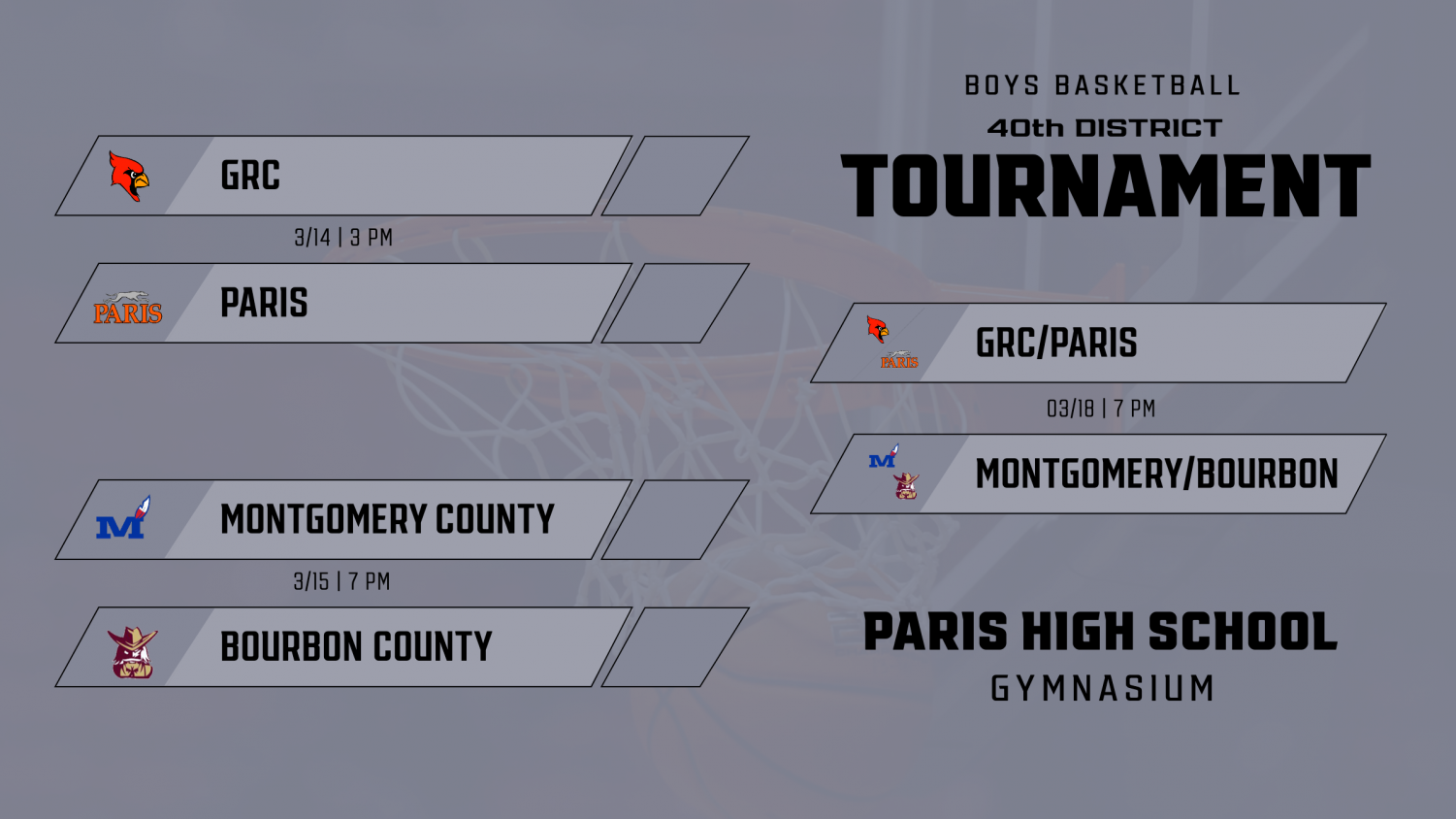 Sawyer Broeking
GRC Smoke Signals
With the regular season done, both the GRC boys and girls basketball teams are looking strong and prepared headed into postseason play.
Both teams are chasing the sacred trip to Rupp Arena, which was taken from them last season due to Covid-19.
"Our team is ready to go," says girls Coach Robbie Graham. "We want to be District/Region Champions again; it's that simple. The girls are on the same page. They all want to end their season in Rupp. Our fuel the whole season has been Rupp and finishing there."
The Lady Cards finished their season with a 15-5 overall record and dominated the 10th Region with a 6-1 record.
They have had a fantastic season with some huge wins and achievements. The most prominent win for the Lady Cards this season was a road win against Ryle High School who according to several polls is currently ranked number two in the state.
With great team achievements come individual success.
Outstanding sophomore Brianna Byars reached the 1,000th point career milestone on Feb. 9 against Rowan County with a 16 point-outing.
Byars is the team's leading scorer this season averaging 16.2 points per game, which earned her the title of first-team 10th Region, where she was the only non-senior awarded that title. She is truly a fierce competitor who has what it takes to lead her team to their fifth consecutive Region title.
Along with Byars is junior forward Tyra Flowers who achieved the honor of second-team All 10th Region, averaging 9.1 points per game and 7.1 rebounds per game.
Trinity Gay was placed on the honorable mentions list this year, averaging 9.3 points per game. But for the team as a whole, the only achievement they are chasing is district and region champions.
"Our progression this season has been a little slow, but I think it's that way for most teams due to the circumstances we're in," says Graham. "I am extremely proud of our kids and coaches. The season hasn't been easy. We've had lots of stops and cancelations due to covid protocols and weather. It has been hard getting into a smooth rhythm, but my girls have made the best of all the situations they have been put into and that's all I can ask for as a coach."
Teams have learned in the past to never underestimate a postseason GRC team led by Robbie Graham.
Along with all the success of the Lady Cards, the boys' team has had an incredible season for themselves. The Cards started off their season hot, posting an early 9-0 record.
Unfortunately, the Cards lost their leading scorer Jerone Morton to a hand injury in their eighth win against Pulaski County. Fortunately, he only missed a few games and was back in action a few games later against rival Montgomery County, where the Cards handled business on the road to get the win.
The Cards finished their season averaging 80.9 points per game, which puts them third in the state in points per game. The Cards are also ranked first in the state in rebounding, averaging an incredible 38 rebounds per game, and also in marginal points per game with 21.1 points.
The Cardinals have four players who finished the regular season averaging in double digits, embodying a true team effort.
Jerone Morton leads the way averaging 23.3 points per game, accompanied by senior wing Jared Wellman who is averaging 18 ppg, junior point guard Aden Slone who's averaging 12.3 ppg, and junior wing Trent Edwards who's averaging 10.6 ppg.
Morton also achieved a first-team All-Region selection, as well as the 10th Region Player of the Year award from the 10th Region Basketball official Twitter account. Wellman achieved a second-team All-Region selection, with Edwards and Slone receiving honorable mentions as well.
"This team has matured into a family this season," says coach Josh Cook. "They've had to face so much adversity together and in the end, it has brought them all together. Obviously, we started off great, but we went through some injuries and Covid protocols and it knocked us off our game a little. Through it all, I'm just proud, their hearts are in the right places, and as a coach that really excites me."
Cook's crew dominated the 10th Region this year, going a perfect 9-0. The Cards are looking good heading into postseason play, with strong wins against tough opponents like Mason county who they beat by 28, and Montgomery County who they beat by 16 points at home and 7 points on the road.
"It was good to grind out the final win of the regular season against Bryan Station," says Cook. "We didn't necessarily play great, but the effort was there and I'm extremely proud of that. Hopefully, we can continue to get 100% healthy and start clicking again to give ourselves the best possible chance at a postseason run."
Paris High School will be hosting both the boys' and the girls' district tournaments.
Your Cardinals open up the first game of the postseason on March 14, against Paris at 3 p.m. On Tuesday, March 16, at 7 p.m. your Lady Cards face Bourbon County in the first round of districts. The boys' district championship is set to be on March 18 at 7 p.m., with the girls' championship the following day at the same time.
More Sports