James Franklin (Frankie) Davis Sr., 88
Published 7:58 am Monday, June 14, 2021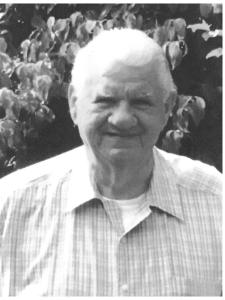 James Franklin (Frankie) Davis Sr., 88, widower of Ruth Estes Davis, passed away Saturday, June 12, 2021, at his home. He was born on March 28, 1933, in Russelville, Kentucky to the late Lewis N. and Goldie Mae Fultz Davis. He was a retired owner/operator of Davis Texaco among other businesses. He was a member of Gideons International and a lifetime member of Trinity United Methodist Church.
He is survived by two sons, Jim (Ruth Ann) Davis and Walter (Cherie) Davis; One brother Ken (Susan) Davis; two grandsons, Dusty (Heather) Davis and Wes (Sarah) Davis; Three granddaughters, Gail (Chad) Bryan, Amber Cole and Rachel Thomas; Several great-grandchildren including Brantley, Willa Ruth, and Evie Davis; numerous nieces, nephews, and cousins.
Funeral services will be 11 a.m., Wednesday, June 16, 2021, at Scobee Funeral Home by Rev. Noel White and Rev. Ronnie Lutes. Burial will follow in the Winchester Cemetery. Pallbearers will be grandsons, Wes Davis and Dusty Davis; nephews, Scott Satterwhite, Steve Davis, Kenny Davis, Lewis Davis, Thomas Jones and Charlie Estes Jr. Members of The Gideons International, members of the Church, Doctor Freddie Terrell, Doctor Larry Ertil, David Woosley and David Patten will serve as Honorary Pallbearers.
Visitation will be Tuesday, 6-8 p.m.
More News